Food Lion Coupon Policy (Updated for 2020)
Food Lion is coupon friendly and knows that coupons are an important part of saving money for every family.  At Food Lion stores there are lots of ways to save money using coupons on every visit. We know the Food Lion Coupon Policy can be confusing for even the most avid Shopper. We spent many hours reading and studying the Food Lion Coupon Policy to make it easy for anyone to understand. We want you to shop at Family Dollar and get the most savings you can on every shopping trip. All of the deals we post in our Food Lion Deals section that abides by the Food Lion Coupon Policy, to ensure you have a great shopping experience.
What coupons does Food Lion accept?
Food Lion does accept store coupons and manufacturer coupons from newspapers, flyers, the internet, Catalina coupon machines, the Food Lion MVP Savings Center and those on foodlion.com.

Original manufacturer paper coupons, Food Lion coupons or coupons loaded to your MVP card will be accepted including free product coupons. Original internet coupons will be accepted with the exception of printed free product coupons. All printed internet coupons must scan in order to be accepted and applied to your purchase.
Does Food Lion accept expired coupons?
No. Food Lion does not accept expired coupons. All coupons used at Food Lion must be valid in date to be applied to your purchase. Coupons that are copied, altered or displayed on a digital device will not be accepted.

Does Food Lion have coupon limits or restrictions?
Food Lion will only accept coupons that are for identical items that they sell. The requirements and restrictions printed on the coupon must be followed including size and quantity limits. Manufacturers or MVP Food Lion coupons cannot exceed the price of the item and only one coupon is allowed per item. Manufacturer's digital coupons cannot be combined with manufacturer paper coupons on the purchase of the same item.

There is a maximum of ten of the same coupon (paper or MVP coupons) that can be accepted per order. Coupons for dollars off the total order must meet or exceed the purchase requirements stated on the coupon to be accepted. On coupons with a minimum purchase required, this minimum must be met before MVP discounts and taxes are applied in order to receive the discount. Coupon discounts cannot be applied towards the purchase of postage, tobacco, alcohol, gift cards or services.

Food Lion may refuse to accept any coupons that appear to be fraudulent and may limit the number of coupons redeemed in one shopping trip as they see fit. 
Does Food Lion double coupons?
No. Food Lion does not double or triple coupons.
Does Food Lion accept competitor coupons?
Food Lion does accept competitor coupons except those from warehouse or wholesale clubs. All competitor coupons must follow the Food Lion coupon policy and Food Lion does not accept competitor coupons from rewards programs or competitor digital coupons. Competitor private brand coupons are accepted when used on the purchase of matching Food Lion private brand items. 

Coupons that are for dollars off the total order will be limited to one competitor coupon and one Food Lion coupon per day per household, with the Food Lion coupon being applied to the purchase first. Only two of the same competitor coupons will be accepted per transaction.

The list of competitor store coupons that are accepted may vary by individual Food Lion location. Check at your local Food Lion store for more details on which competitor coupons are accepted at locations near you.
What is Food Lion MVP Rewards?
Food Lion Shop & Earn Rewards are a great way to save even more money during your Food Lion shopping trips. Register for Shop & Earn Rewards on the Food Lion website and promotions will be automatically loaded on your MVP card when you visit the Shop & Earn web page. Redeem your available rewards and activate your personalized Food Lion promotional coupon offers by visiting the Shop & Earn page online and by shopping at your local Food Lion store. When you meet the reward requirements, you will receive reward dollars loaded on your free MVP card to redeem on your next Food Lion shopping trip.

Visit the Savings Hub on Foodlion.com for special Food Lion coupons you can load directly to your MVP Card with no clipping needed. You can also scan your card at the MVP Kiosk at the front of your local Food Lion store to receive your personalized coupons and other specials.

These Food Lion offers are customized and can be loaded and tracked by visiting the Shop & Earn page on Foodlion.com or on the Food Lion app. Be sure to scan your MVP card with every Food Lion purchase to receive the maximum rewards. Redeem your rewards on your next purchase by scanning your Food Lion MVP card and you can check your MVP wallet for your reward balance.

Shop & Earn rewards do refresh monthly and new offers will be available on the first of the month. You can check your online wallet for the balance and redeem your rewards at checkout with your Food Lion MVP card. Check your progress on different offers at Foodlion.com and you have until the end of the following month to redeem your rewards. Create a free Food Lion MVP account on the Food Lion website.
Can I use coupons with my Food Lion To-Go purchase?
If you're placing an order with Food Lion To-Go you'll be happy to know that you'll be able to get the same in-store pricing and MVP savings as when shopping in store. To view your MVP in-store savings, add your loyalty card information to your Food Lion To-Go account under Loyalty Cards. After you enter the MVP Loyalty information, you will see the MVP pricing in red.

Load to card coupons, CPG Coupons and offers from the Food Lion Savings Center cannot be redeemed when placing Food Lion To-Go grocery orders.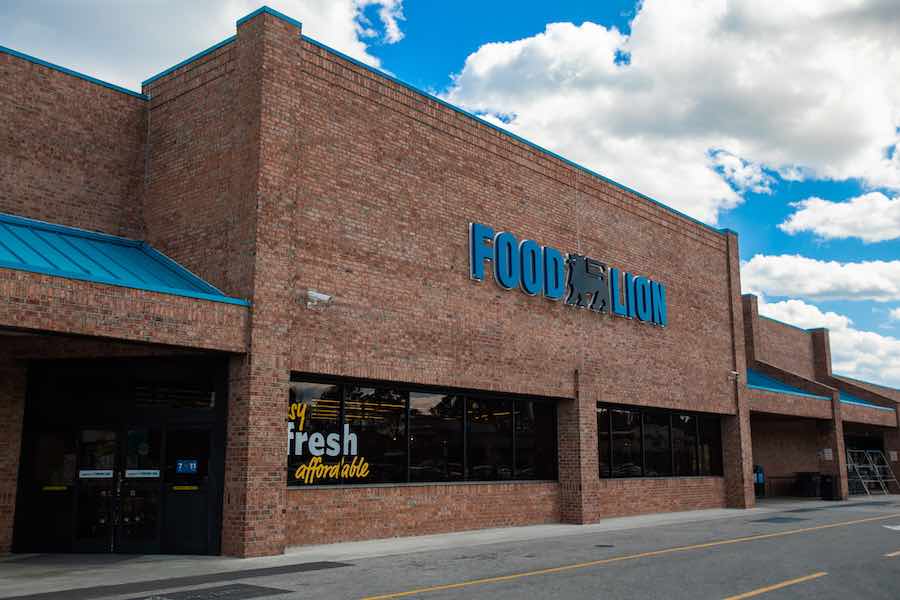 Can coupons be used with Food Lion Instacart purchases?
While Instacart does honor in-store pricing as well as your MVP savings, you will not be able to use load to card, CPG coupons or Savings Center promotions on your Instacart order from Food Lion. 
I hope this information and tips help you have successful shopping trips at Food Lion that keeps more money in your pocket. We hope your shopping trip runs a little smoother thanks to the Printable Coupons and Deals Food Lion coupon policy tips and summary. We do our best to completely cover the Food Lion coupon policy but as with all policies, things can change. We will continue to update this as there are significant changes but you can check for yourself here for any new updates we might have missed or ask at your local store's customer service counter for more details. We always want you to maximize your savings at Food Lion and by adhering to the Food Lion coupon policy you will get the greatest savings when coupons are paired with sales.
Don't forget if you are looking for coupons to use at Food Lion we have drink coupons, baby coupons, beauty coupons, laundry coupons, cereal coupons and much more.
We love to hear from our readers if you have any questions related to Food Lione or the Food Lion coupon policy feel free to leave a comment and we will do our best to respond quickly with an answer.